About Us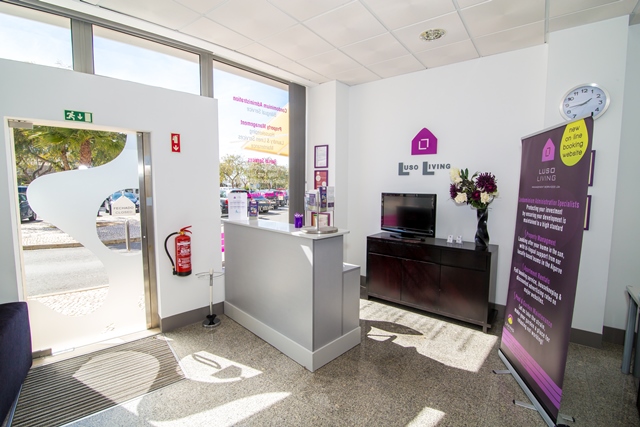 Whether you own a property in Portugal, or just want to book some great accommodation for a holiday in the Algarve, we understand that you need a company you can rely on.
Luso Living is a professional, experienced, locally based business with offices in Olhos de Agua since 2010 , plus property management teams in the Lagos & Fuseta areas.
If you have made an investment in Portugal peace of mind that your property is in good hands is essential, especially when you don't live on the doorstep.
You need reassurance that your holiday home is safe and is being well looked after in your absence and if renting out that your guests are well looked after too. Think of us as a whole team of nextdoor neighbours who check on your property, clean, do the repairs & laundry, manage your post box, speak the language and maintain your pool & garden plus be on call for emergencies 24 hours a day!
As a visitor to the Algarve, the great thing about using our on-line booking system is that the same team dealing with your reservation will be here on hand in the Algarve to help you settle in. We want our website to make life easier but not to replace our personal service. No matter how experienced a traveller you are it's always nice to have a friendly face to call on just in case...
Luso Living are members of the British Portuguese Chamber of Commerce , APEMIP nº 17325 (Portuguese Associaton of Real Estate Agents) the National Association of Local Letting Establishments (NALLE) & Association for Condominium Administration (APEGAC)